Hong Mao
Biochemicals Co., Ltd.
In 1976, Hong Mao Enzyme Mfg., Ltd. was established by Mr. Yu-Chyuan Chang in Kaohsiung, Taiwan, specialized in the production of Bromelain.
In 1979, Polyamine (Taiwan) Corporation (PTC) joined Hong Mao Enzyme Mfg., Ltd. and took the responsibilities of marketing the product as well as the R&D of production technology. PTC is still one of the main shareholders of Hong Mao Biochemicals Co., Ltd. PTC is a well-known producer of Urokinase, an enzyme for the treatment of thrombosis.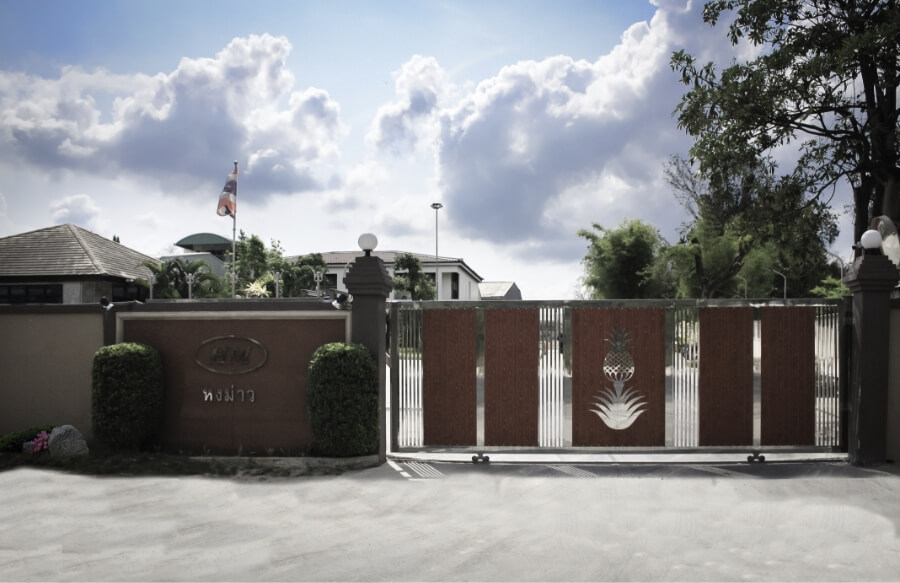 In the recent decades, the number of pineapple plantation in Taiwan has reduced tremendously. In 1987, we, therefore, established Hong Mao Biochemicals Co., Ltd. in Rayong Province, Thailand. The entire production facilities were then moved from Kaohsiung to Rayong.
We are able to supply the diverse potencies of Bromelain. No solvent, preservative or anti-oxidant are involved in our production process.
We are proud of being the unique company with unmatched experience in processing bromelain and bromelain only since the inception of the company in 1976. You can rest assured to have the best services provided by us for this particular product.